Call to Artists: Collage & Illustration - Frankenstein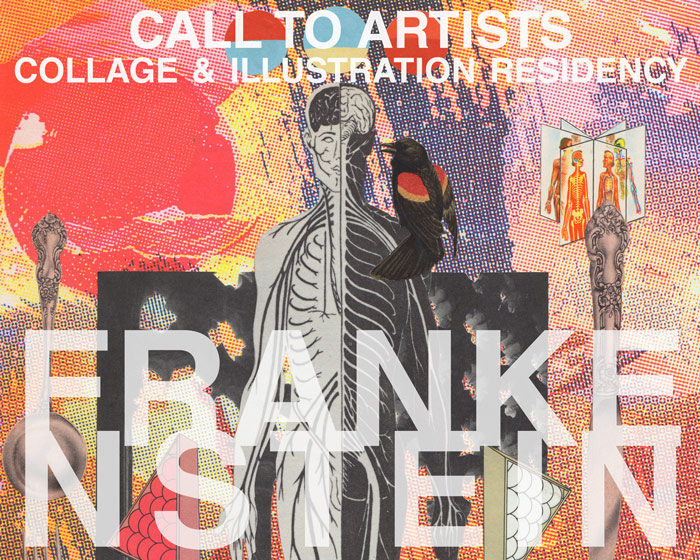 CALL TO ARTISTS
Collage & Illustration Residency – Frankenstein
Deadline to apply: Sunday, June 25, 2023
During the Collage & Illustration Residency – Frankenstein, artists will work to visually interpret Mary Shelley's 1818 proto-science fiction novel, Frankenstein; or, The Modern Prometheus. As part of Kolaj Institute's ongoing Collage & Illustration project, this virtual residency aims to explore the themes of creation, identity, and the boundaries of human imagination through the captivating mediums of collage and illustration. Kolaj Institute will publish Frankenstein; or, The Modern Prometheus using the illustrations made during the residency as a way of bringing this important, historical book and the themes it raises to 21st century readers. A selection of artwork will be exhibited at Kolaj Institute in New Orleans.
This residency seeks to bring together a diverse group of artists who are passionate about exploring the intersections of art, literature, and the human experience. Participants will delve into the rich narrative and visual potential of Mary Shelley's classic novel and create thought-provoking artworks that reflect the essence of Frankenstein in contemporary contexts.
Frankenstein tells the story of a young scientist who becomes obsessed with uncovering the secret to creating life. However, he soon realizes that his aspiration of "playing God" comes with severe repercussions. Throughout the story, the author delves into various human flaws such as grief, pride, an insatiable thirst for knowledge, secrecy, and shame. The protagonist, Victor Frankenstein, must confront the aftermath of bringing unnatural life into the world, leading to tragic events that jeopardize everything he values.
During this project-driven virtual residency, artists will collaboratively produce a series of collages that illustrate the book. As a group, artists will analyze the story, discuss themes, uncover symbols, ask questions, and visually interpret the text for a 21st century audience. The residency will span four weeks, with a deadline for the finished illustrations scheduled a month after the residency ends, offering artists ample time to immerse themselves in their creative process and develop their ideas.
Before proceeding, please read the complete CALL TO ARTISTS and consider the costs, logistics, and artist obligations.