Call to Artists: Politics in Collage Residency 2022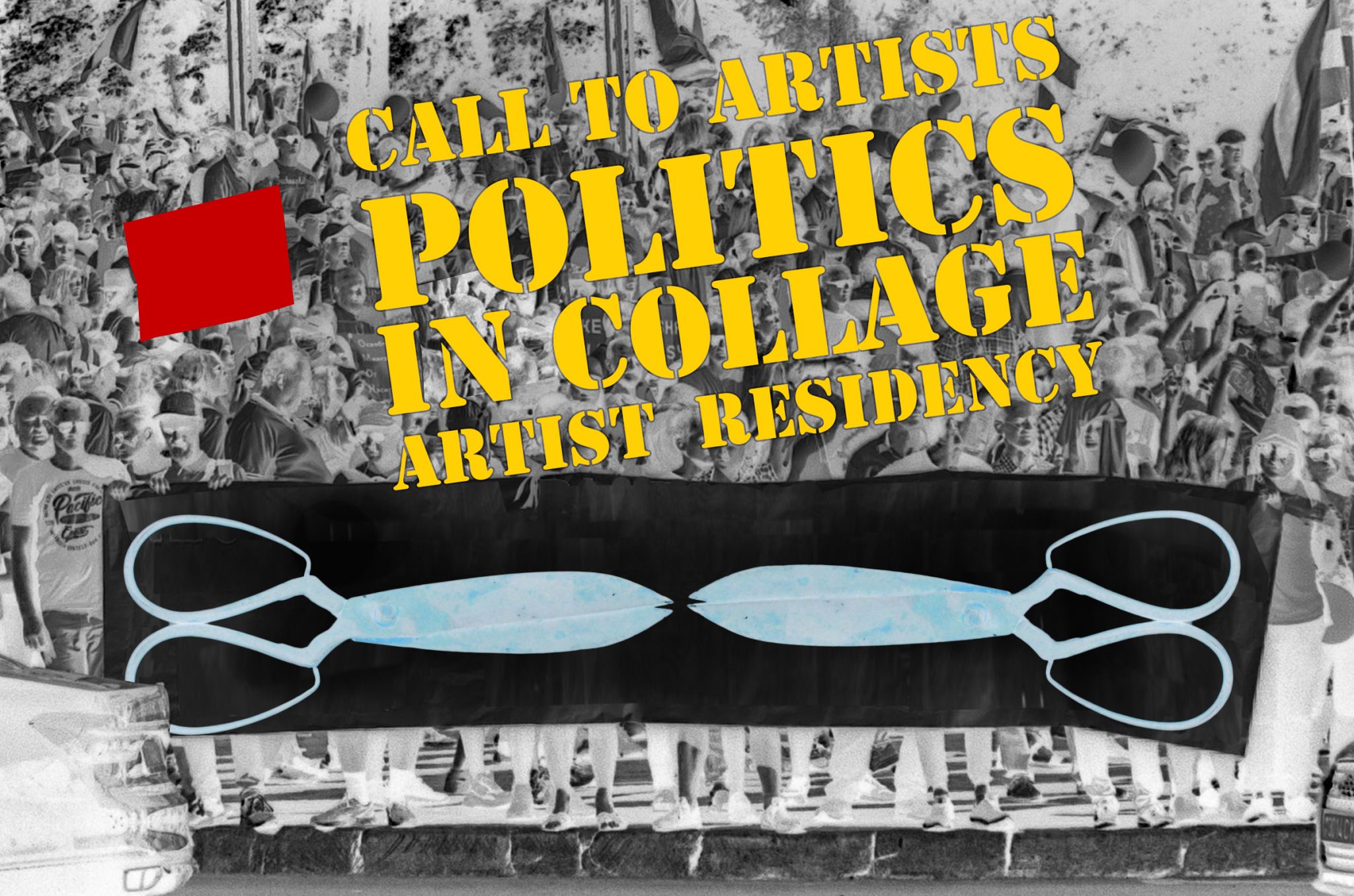 Politics in Collage Residency 2022
A four-week, virtual/online residency with Kolaj Institute in November and December 2022
Deadline to apply: October 16, 2022

During the Politics in Collage residency, we will be discussing the history of political collage and important political collage artists, exploring how to curate and exhibit this crucial art form, and, most importantly, challenging ourselves to push our own artistic practice further in the creation of political collage. During the month-long residency, artists will hear from a variety of guest speakers specializing in different aspects of this form during four virtual meetings on Tuesdays from 4-6PM EST. Through ongoing online discussions and regular collage exercises in between meetings, artists will learn how to articulate complex political subjects in their work and explore how to inspire engagement with difficult socio-political topics through collage.
Artists in the residency will conceptualize and begin work on a piece exploring a political or social subject of their choosing. Although the works may not be completed by the end of the residency, they will be regularly critiqued and discussed by the group throughout. Artists will write an artist statement that documents and provides critical context for their work. The completed work and texts from the residency will result in a book published by Kolaj Institute and an exhibition, whether in-person or online, to be determined at a later date.

IMPORTANT: Read the full Call to Artists HERE.

Learn more about Kolaj Institute on the organization's WEBSITE.
WHO IS THIS FOR?
Collage Artist Residencies are intended for self-motivated artists, at any stage in their career, who want to develop their practice by exploring a topic or working method and collaborating with others to produce a final product. This particular residency will be of interest to those artists working in social and political collage, or those who are interested in doing so. Residencies are open to any artist over the age of 21 from anywhere in the world.
COST
The cost of the residency is $500 USD per artist; however, no artist will be turned away for lack of funds and the organizers will work with artists to build a financial aid package.
WORKSHOP LOGISTICS
Dates: November 14 - December 6, 2022
SESSION DATES
Monday, November 14th, 4-5 EST
Tuesday, November 15th, 4-6PM EST
Tuesday, November 22nd, 4-6PM EST
Tuesday, November 29th, 4-6PM EST
Tuesday, December 6th, 4-6PM EST
The residency will begin with an invitation to join the Slack workspace on Friday, November 11th, followed by a one hour, online Meet & Greet on Monday, November 14th, 4-5 EST. The rest of the sessions will take place on the following Tuesdays, 4-6PM EST.
Artists are expected to attend all scheduled sessions and complete assignments. By participation in the residency, artists grant Kolaj Institute, Kolaj Magazine, and Maison Kasini permission to publish the images online and in book form and in the promotion of the project and book. Any original collages made during the residency remain the property of the individual artists with all rights retained.
APPLICATION PROCESS
The submission process asks applicants for:
• Contact information
• Artist Bio (50-250 words)
• Statement of Artist Practice (50-300 words)
• 5-7 images of artwork
• Statement of expectations
• Asks questions about your work and needs
QUESTIONS
If you have questions, send an email.