Collage Art & Book Market at Kolaj Fest New Orleans 2023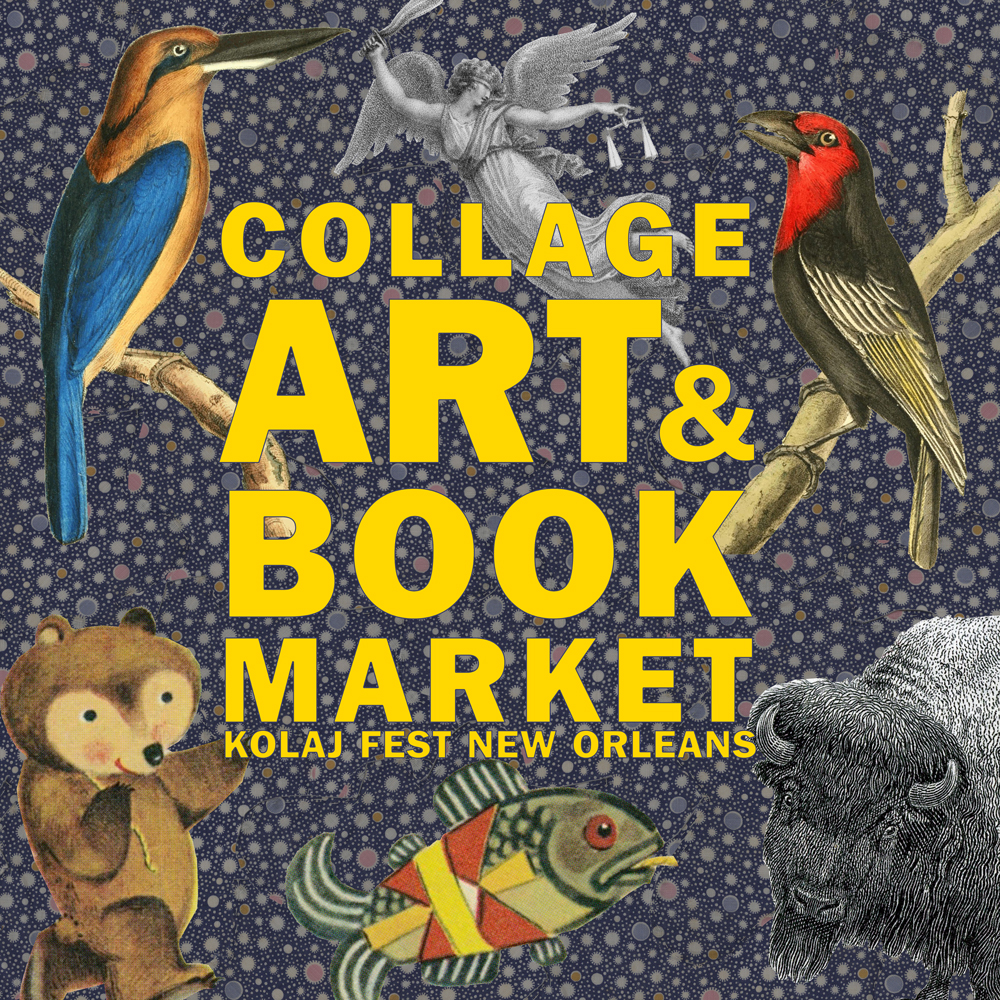 Collage Art & Book Market
Part of Kolaj Fest New Orleans, the Collage Art & Book Market is an opportunity for the general public to meet artists and publishers and to take in the rich and diverse cultural production of the international collage community. The public will be invited to peruse vendor displays or attend a talk or demonstration.
WHEN & WHERE
Saturday, June 10, 2023, 1PM to 5PM
Cafe Istanbul in the New Orleans Healing Center
2372 St. Claude Ave, New Orleans, LA 70117
HOW TO EXHIBIT
If you are an artist or book publisher, we invite you to sign-up for an exhibition space at the Collage Art & Book Market. The cost is included (free) to those registered for Kolaj Fest New Orleans, $30 for others. Vendors will be assigned a 30-inch table or may bring their own display. Vendors staff their own tables and manage all sales independently. To sign-up, complete a submission below.
OTHER INFORMATION
Kolaj Magazine is an internationally-oriented art magazine dedicated to contemporary collage. WEBSITE

Kolaj Fest New Orleans is a multi-day festival and symposium June 7-11, 2023. Our mission is to create a platform that allows us to explore critical issues around collage: how it is curated and presented, its role in contemporary art, and the tensions between collage as a medium, a genre, a community, and a movement. Register for Kolaj Fest New Orleans 2023 HERE.

If you cannot attend Kolaj Fest New Orleans, consider submitting to Kolaj Magazine another way. MORE INFO

Note: Members of the Kolaj Magazine Artist Directory will be able to simply refer to their listing in the directory.

Submissions are reviewed on an ongoing basis. Space is limited. Deadline to submit is May 6th, 2023 (unless the market is full before then).
About Kolaj Fest New Orleans WEBSITE